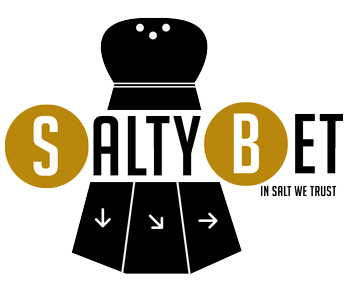 Salty Gold
Your minimum Salty Bucks will be $3000 in addition to your level bonus
Level bonus is doubled per level
You will get access to character stats, the compendium, exhibition match requests during daily shaker events, and access to the forum
You will have access to your entire betting history and the stats of previous tournaments
Your name will appear in

gold

across the entire site
Use a custom avatar
Earn bounties in

Waifu Wars

online mode

Access to the private Illuminati Discord!

Support Salty Bet's 24/7 server and streaming costs

5 Salty Coins = 50,000 Salty Bucks, +10% Bounty in Waifu Wars, and unlock full Waifu Wars game

15 Salty Coins = 150,000 Salty Bucks, +30% Bounty in Waifu Wars, and change name color
Salty Bet is a game that allows you to place bets on live competitive events. Salty Bet is purely for entertainment purposes and no real money will be paid out. Salty Bucks are only used to play Salty Bet, they are not an actual currency and do not have value. Your access to exhibition match requests and/or the forum may be removed at any time by a site moderator. Access to stats may be removed for excessive usage.